AGRICULTURE
Michelin, your mobility partner in the protection of your soil
Find the right agricultural tyre
You must select one of the fields
Invalid search parameter, please try again
MICHELIN - Testimonial - Story from the field : passion as a legacy (EN)
Farmers recount their experiences
The expertise comes from the field.
Through the testimonial of two Dutchmen, father and son, discover how Michelin gets involved with the expertise and work of farmers to improve yield and optimise productivity.
Products adapted to each of your needs:
MICHELIN


AXIOBIB 2
High traction capability for heavy loads and tractors f...
View this tyre
MICHELIN


AGRIBIB 2
High performance levels throughout its life
View this tyre
MICHELIN


CEREXBIB 2​
Higher productivity and outstanding soil protection for...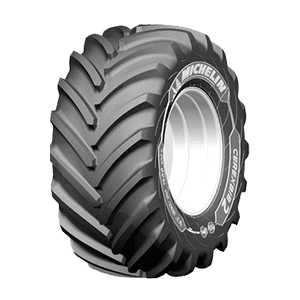 View this tyre
Calculate the right pressure
Maximise your agricultural yields and the life of your tyres by always working with the right pressure
MICHELIN AXIOBIB - Témoignage - Durabilité des pneus, performance et respect des sols (FR)
Vincent Barbeau of the SCEA de Treigny shares his experience with MICHELIN AXIOBIB tyres, which deliver optimal performance, greater care for the soil, increased durability, increased productivity and fuel savings.
MICHELIN XEOBIB - Témoignage - Confort et longévité des pneus Made in France (FR)
Mickaël Chardin of the GAEC de la Carrière shares his experience with MICHELIN XEOBIB tyres, which offer comfort, good handling, long service life and care for the soil.
Background Photo Agricultural world Agriculture
Do you work on a farm, as a crop producer or livestock rearer, in the timber industry, in a nursery or in the upkeep of green areas or perhaps in the world of viticulture, arboriculture or market gardening? The experts from the Michelin group have been assisting all agricultural professionals for more than a century. We devote all our expertise, skills and innovation to the respect and protection of the soil. We help you to optimise your operating costs, particularly through fuel savings, and to improve your crop yields while reducing soil compression and compaction.

The diversity of activities in the agricultural world requires us to respond to challenges across the board, from the independent farmer to polyculture or livestock rearing activities, from agricultural cooperatives to agro-industries, or from cereal production to agricultural contracting companies (ACC).

We strive to bring you the best solution: the right agricultural tyre of the right size and our technologies such as the low-pressure tyre. These solutions make a lasting contribution to the optimisation of mobility performance, service life, traction and comfort for all your agricultural machinery.

Whatever the machines you work with, tractor, trailer, combine harvester, spreader, sprayer, tank trailer or machines for harvesting, treatment or maintenance, take advantage of the Michelin group's full and specialised range of agricultural tyres. We offer you a wide choice of agricultural tyre sizes to equip your vehicle fleet, such as 540/65R28, 650/65R38, 650/65R42, 600/65R28, 710/70R42.

Our Michelin representatives and practical tips, as well as our pressure calculators and tyre selector, offer you a personalised service of quality. We invite you to take advantage of our wide network of distribution partners and thus gain peace of mind.

Together, let's tackle the challenges of sustainable and responsible agriculture!