Background photo of tyre fitting Help and Advice
Monter un pneu
Fitting and removing tyres
Information and operating precautions for fitting and removing construction, industrial or mining tyres.
Correct fitting, performed in accordance with recommended operating procedures and complying with the safety rules in force, ensures excellent protection for people and materials and allows the tyres' full potential to be exploited.

Poor fitting can cause damage to the tyres, the vehicle and/or cause serious injury or even death.
It is therefore essential that these operations are carried out by people who have been trained and who have the appropriate equipment available, and in accordance with the procedures.
We strongly recommend that tyre fitting is undertaken by a trained tyre professional with proper equipment.
Tube-type tyres must be fitted with an appropriate flap and inner tube.
In all cases, it is essential to refer to the technical instructions of the tyre manufacturer, vehicle manufacturer and wheel manufacturer, as well as the user manual for the tyre-fitting machinery or equipment.
Edito construction 1 Help and Advice
Un chantier de construction avec un toupie en premier plan
General Precautions:
Operators must always wear appropriate protective equipment.
Operators must know the recommended procedure.
Operators must ensure that the vehicle is stopped, secured (LOTO) and properly stabilised (parking brake engaged, blocks), and motor turned off .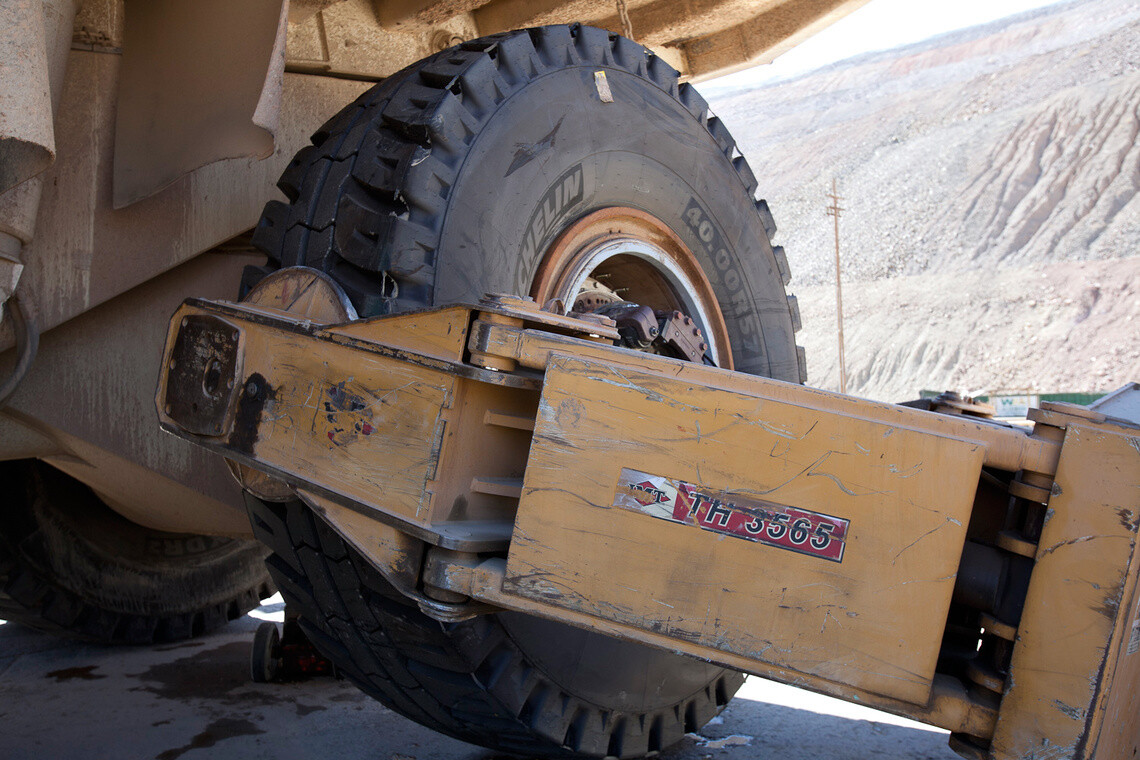 edito photo of tyre fitting help and advice
Precautions for removal
When removing the wheel from the vehicle:
If the tyre is twin-fitted or if the rim shows evidence of damage both tyres must be deflated. Failure to observe this could lead to accidents with very serious consequences.
Comply with the manufacturers' recommendations and instructions when removing a tyre.
Check that the tyre is at the right temperature to be removed safely.
When the tyre is removed from the vehicle:
Completely deflate the tyre before any operation.
Precautions for fitting
1. Ensure that the wheel and its components are in good condition
2. Verify the compatibility of the tyre and the wheel (wheel authorised for the tyre) and the pressure capacity of the wheel
3. Adhere to the positions, direction of fitting, direction of rotation and any other instructions referred to on the tyre sidewall.
4. In the case of multi-piece wheels, replace the o-ring seal
5. In the case of tubeless mounting
With a rubber valve, this must be systematically replaced
With metallic valves, check the air tightness and continue with the replacement of valve cores or seals if necessary
6. After fitting the tyre to the vehicle, a torque wrench must be used to achieve the optimal torque as specified by the machine manufacturer.